Vape e-Juice and e-Liquids with nicotine in Norway
Vape liquids with nicotine are banned in Norway and you can't legally buy it in local stores or e-shops. We offer juices with classic nicotine from $1.49, salt nicotine up to 50 mg and many more! We guarantee, that you will receive the order.
Get juice for your atomizer from us, it's legal, cheaper and 100% safe.
We have already shipped over 200 packages with e-liquids to Norway up to 1000 ml in one package. Each of them was delivered without any problems, all e-liquids passed the customs successfully. All parcels are declared as private gifts and are not subject to any taxes and duties.
Shipments with juice for electronic cigarettes usually come in 7-10 calendar days via Posten Norge to your post office. Packages are trackable and you can trace every stage of delivery: from posting in Russia to post office arrival in Norway.
If you live in Oslo, you will receive the parcel a bit earlier than in other areas, because all packages are imported in the capital city. But Norge Post distribution is very fast and it takes not more than 2 days to deliver it to any mainland Norwegian city.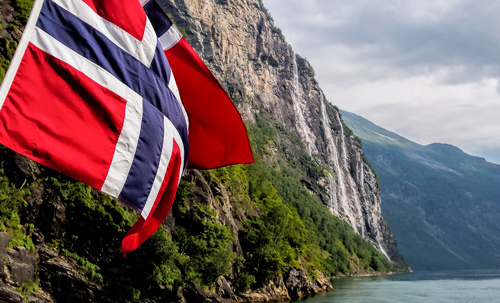 7-10 days via Posten Norge
We declare e-liquids as aromas to hide the real content form customs, postal workers or your colleagues. Just a precaution to be sure that an order will be received.
If a package is lost, damaged or held by customs, we will refund the full cost or resend it for free.
We accept PayPal with 180-days payment protection in Norwegian Krone, US Dollars and 22 more currencies. All orders are dispatched within 24 hours after cleared payment.
Examples of vape delivery to Norway
We deliver to all Norwegian fulke
And to all Norwegian cities